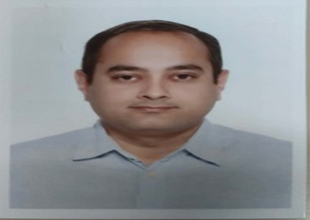 Mr. Kaashif Reza Choudhury
Independent Director
Mr. Kaashif Reza Choudhury
Mr. Choudhury is a technology professional with more than 15 years of experience in IT in Bangladesh, Canada and USA. His areas of expertise include developing resilient IP infrastructure, hybrid cloud platforms, automation, IoT and mission critical systems while reducing costs by maximizing the use of open-source technologies.
Mr. Choudhury completed his MSc in Electrical and Computer Engineering from Virginal Tech, Northern Virginia Centre, Virginia and BSc in Electrical and Electronic Engineering from Wilkes University, Wilkes-Barre, Pennsylvania. During his undergraduate years, Mr. Chowdhury was on the Dean's List six out of eight semesters. He won the JJ Ebers Memorial Award in 2004 based on his performance over the duration of his undergraduate program. In 2004, he also presented a paper based on his undergraduate project at the IEEE W B Morton contest and won third prize.  
Since 2007, Mr. Chowdhury has been involved with local and foreign entities, bringing about innovative solutions in software, hardware and IT infrastructure design. He has worked in the Internet Service Provider industry, starting his career in 2007 as a System Administrator at BRAC BD Mail Networks (bracNet), working his way up to a Senior Manager in Network Operations. 
In 2009, he joined HRC Technologies (GETCO Online) as a Senior Manager and continues to serve there as a consultant. At HRC, he designed the company's nationwide IP network, launched their IP Telephony Services and their cloud hosting service. 
He also served as the Head of Internet Business at DigiJadoo Broadband Limited from 2014 to 2022 during which he designed their nationwide network for data as well as their digital cable distribution over the same using multicast technology. During this period, he also designed the system for multiplexing Bangladeshi TV Channels for uplinking to the Bangabandhu Satellite for distribution in a joint project with Bangladesh Satellite Company Limited. 
In 2018, Mr. Choudhury joined Bongo Solutions Pte and helped them design their live and VOD encoding pipelines as well as the distributed content delivery network to service the traffic on a massive scale. He still continues to serve as the Head of Systems at Bongo. 
Apart from his work in the internet and datacom related fields, Mr. Choudhury has also worked as an expert in critical infrastructure installations in Bangladesh. He has worked on behalf of the Civil Aviation Authority of Bangladesh (CAAB) on the Instrument Landing System (ILS) at the Dhaka airport when the system failed in 2009, and on the radar communication link between the technical building and radar installation site at the Dhaka airport in 2018 and again in 2021 to accommodate the construction work. He has also designed and provided the necessary equipment to upgrade the switching equipment of various stations of Bangladesh Railway to enable them to operate over fiber optic cables. 
Mr. Choudhury currently holds the following positions: Chairman, VEOSTR Ltd; Principal Technical Advisor to GenNext Technologies (Meghna Cloud project with BDCCL); Managing Director, KRC Technologies; Head of Systems, Bongo Solutions Pte; Consultant, GETCO Online Ltd. (HRC Technologies Ltd.).