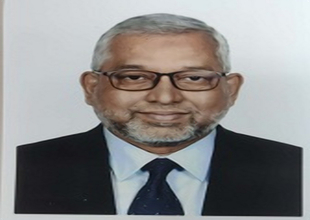 Mr. Mohammad Naquib Uddin Khan
Independent Director
Mr. Mohammad Naquib Uddin Khan, also known as Naquib Khan, is a well-known corporate and cultural personality. He graduated with honors in Accounting from the University of Chittagong and currently serves as the Chief Consultant & CEO of Naquib Khan Associates, as well as the Management and Corporate Consultant of Nestle Bangladesh Ltd. With over 38 years of experience in leading Multi-National Companies (MNC), Audit & Consultancy firms in various leadership positions, Mr. Khan retired from Nestle Bangladesh Ltd. in January 2022. During his time there, he served for 26 years and held key roles such as member of TOP TEAM-MANCOM, where he contributed to the company's policy and strategic decision-making.
Under Mr. Khan's leadership, he successfully established the new function of 'Corporate Affairs & Communication' at Nestle Bangladesh, developing and implementing best practices for the company. He was also responsible for the development and implementation of the company's Corporate & Public Affairs strategies, Corporate Communication strategies, Stakeholder Management plan, Environmental Sustainability plan, and Crisis Management procedures.
Furthermore, Mr. Khan played a key role in the establishment of the new function of 'Supply Chain Management (SCM)' at Nestle Bangladesh, where he developed integrated business processes and strategies for End-to-End Integrated Supply Chain. He also headed the SCM function for more than 12 years and contributed to the development of Supply Chain professionals by organizing training, seminars, and workshops and forming the Bangladesh Supply Chain Management Society (BSCMS).
Aside from his corporate achievements, Mr. Khan is actively involved in various associations and organizations. He is the President of Bangladesh Supply Chain Management Society (BSCMS), Adviser and Former President of Switzerland-Bangladesh Chamber of Commerce & Industry (SBCCI), Former Vice President of Infant & Young Child Nutrition Association of Bangladesh (IYCNAB), Work stream Member of Bangladesh Multi-stakeholder Partnership on Water Management, Member of Logistics Infrastructural Development Working Committee (LIDWC), Chairman of Moonflower Autism Foundation and School for Autism, President of Music Composers Society Bangladesh (MCSB), and Secretary General of Sangeet Oikko Bangladesh.