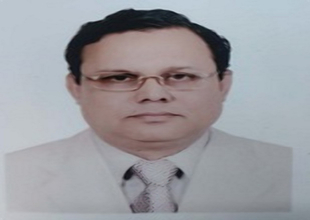 Mr. Monjurul Ahsan Bulbul
Independent Director
Born in Bangladesh and raised in different parts of the country and abroad, Monjurul Ahsan Bulbul was accepted as a member of the journalist team of a regional daily newspaper in Mymensingh during his student life and went on to become the News Editor of that daily in 1986.
In 1987, Mr. Bulbul began working with the oldest, most respected, and reputed daily newspaper in the country, 'The Sangbad'. He worked as a sub-editor, senior sub-editor, National Desk Editor, Chief sub-editor, and finally News Editor. He left Sangbad in 2000 and joined as the founder News Editor of the Daily Jugantor, where he took the challenge to establish this new daily. As a leader of more than a 200-member journalist team, he succeeded, and Daily Jugantor is now one of the largest circulated daily newspapers in the country. He left Daily Jugantor in 2001 to undertake another challenge and joined as the Chief News Editor (CNE) of the country's first private terrestrial television, Ekushey Television-ETV.
Besides his routine duty as the Chief News Editor at Ekushey Television, he was a regular presenter for Ajker Patrikay (Today's newspaper) and talk show SAMPROTIK (topical events), presenter for Eai Saptaher Bisshawa (World this week). During the 2001 National Election, he presented the LIVE program JATI JANTE CHAI (Nation wants to Know) from different parts of the country and was a co-presenter for the 48-hour LIVE broadcast of the election result JONOTAR RAI (People's Verdict). All these programs were firsts in Bangladesh and set the trend which is now followed by other television channels. After ETV closed down, he joined Daily Sangbad as Executive Editor and simultaneously performed his duty as the Head of News & Current Affairs-NCA of ATN Bangla- the country's first satellite television channel. At ATN Bangla, he is anchoring the country's most popular live talk show MEET THE PRESS and MUKTO SANGLAP. He also holds the position of Senior Vice President of the Company at ATN Bangla. He designs, plans, and implements the coverage of all City Corporation elections and National Elections in 2008. He anchored a 24-hour LIVE program during Election Day.
Mr. Bulbul is a Jefferson Fellow/Fall-2003 of the East West Center, Hawaii, USA, and as an Asia Foundation Fellow participated in the Media Program at the Fletcher School of Law and Diplomacy, Tufts University, Boston, MA, USA. He took part in the International Visitors Leadership Program-IVLP of the State Department of the US Federal Government. He participated in advanced courses on journalism and democracy at FOJO-University of Kalmar, Sweden, International Institute of Journalism, Berlin-Germany, and different courses on journalism and broadcasting run by the Commonwealth Press Union-CPU, Commonwealth Broadcasting Association-CBA, Thomas Foundation, UK, APTN/UK-Hong Kong, American Center Dhaka-Dhaka. Press Institute of Bangladesh-PIB, National Institute for Mass Communication-NIMCO.
With more than 28 years of experience in practical, grassroots, people-oriented journalism and communication programs in Bangladesh, Mr. Bulbul has worked as an analyst, professional journalist, volunteer, trainer, and organizer of investigative and development journalistic programs.